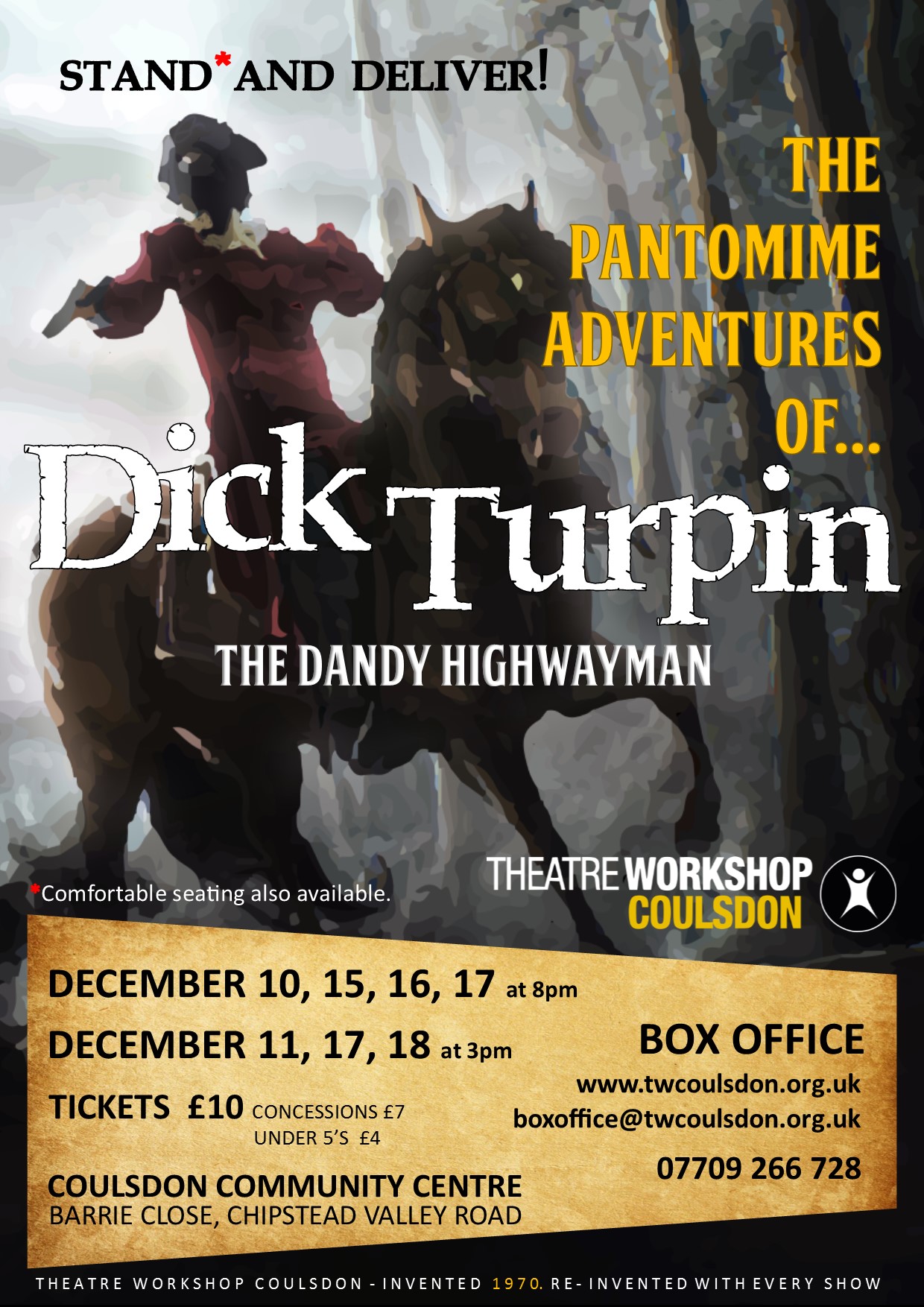 STOP PRESS! Due to overwhelming demand, you can no longer book tickets for our 3pm matinee performance on the 18th December. We're Sold Out! But there's still availability for our other performance dates at the moment. BOOK NOW to avoid disappointment.
When Clemency Turnip's Coffee House is closed down for 'low morals' and dealing in illicit liquor, her son Jack and serving-girl Polly Flinders find themselves out on the mean streets of 18th Century London and surviving on their wits. For Polly, it's a path that may see her find her real parents. For Jack it's a road to fame and notoriety as the land's most celebrated highwayman!
Set in the colourful time of 'Poldark', 'Tom Jones' and Hogarth's 'Rake's Progress', this all-new pantomime adventure comes complete with an outrageous Dame, audience participation songs and every opportunity to boo the villains and cheer the heroes.
Will Turnip's Coffee House be re-opened? Will moody and smouldering Ross Poldork regain the rights to his Cornish treacle mine? Will merchant banker Sir Beastlie Fugg get his deserved come-uppance? Will true love find its way?
Find out this December in
'The Adventures of Dick Turpin'!
A pantomime adventure guaranteed to 'Stand and Deliver' fun for all the family!
At Coulsdon Community Centre, Chipstead Valley Road, Coulsdon.