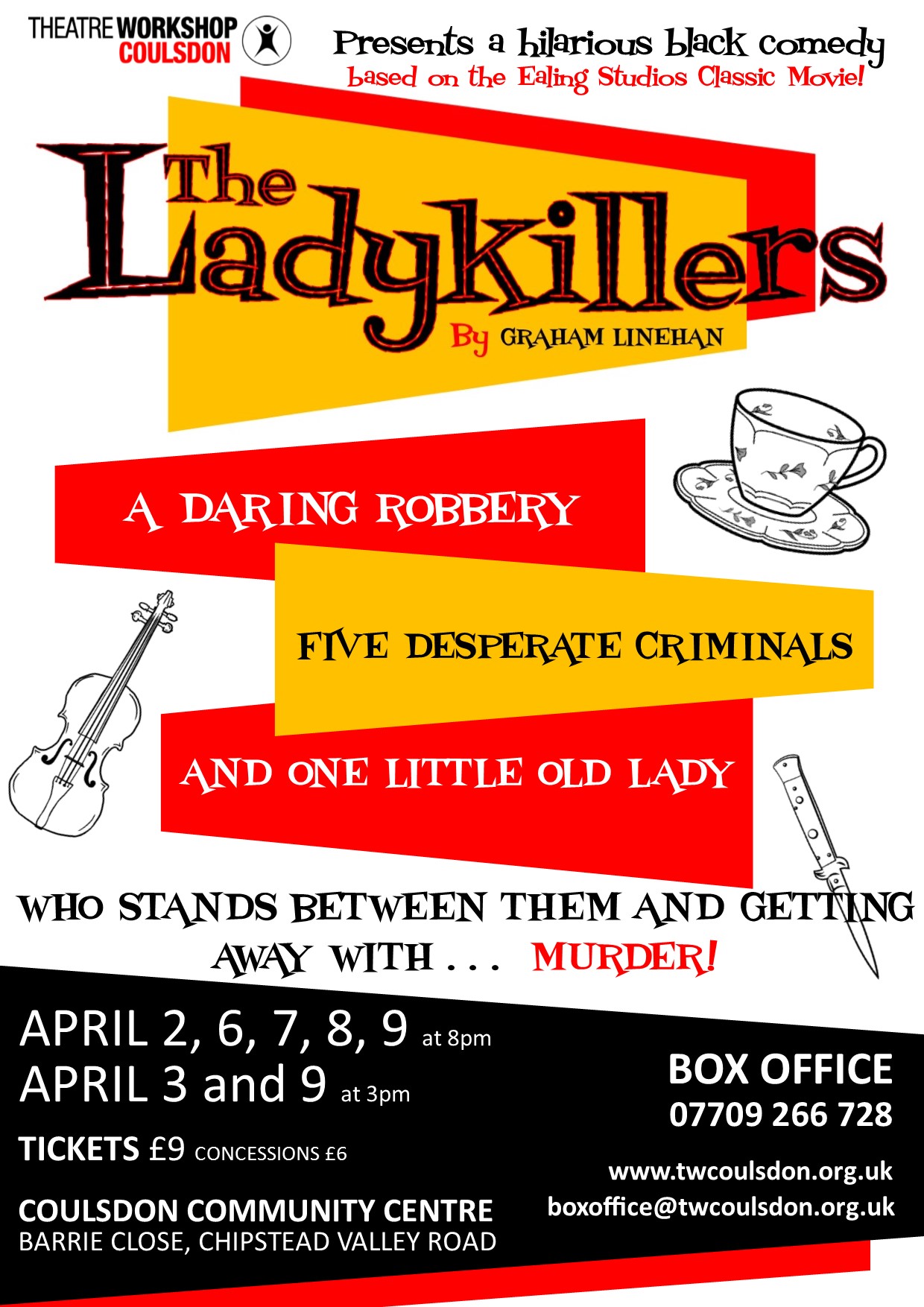 When Mrs Wilberforce puts an advert in the local newsagent's window to rent out her guest bedrooms, the last thing she expects is to be overrun by a group of enthusiastic, if eccentric, amateur musicians. But despite the constant sound of a string quartet filling the house, Professor Marcus and his friends The Major, Harry, Louis and 'One-Round' are not what they seem, and soon she finds herself dragged into the Professor's scheme to pull off a violent robbery. With the police unaware, only Mrs Wilberforce and her parrot, General Gordon, stand between the five desperate criminals and their ill-gotten £200,000.
Will she see justice done? Or will they keep the 'old girl' quiet…permanently?
Who will be forced to face the music?
Originally filmed in 1955 starring Sir Alec Guinness, Peter Sellers and Herbert Lom, Graham Linehan successfully adapted William Rose's original screenplay for the West End stage in December 2011 where it played at the GielgudTheatre with Peter Capaldi, James Fleet and Ben Miller.
At the COULSDON COMMUNITY CENTRE, Barrie Close, Chipstead Valley Road.
TICKETS £9 and Concessions £6