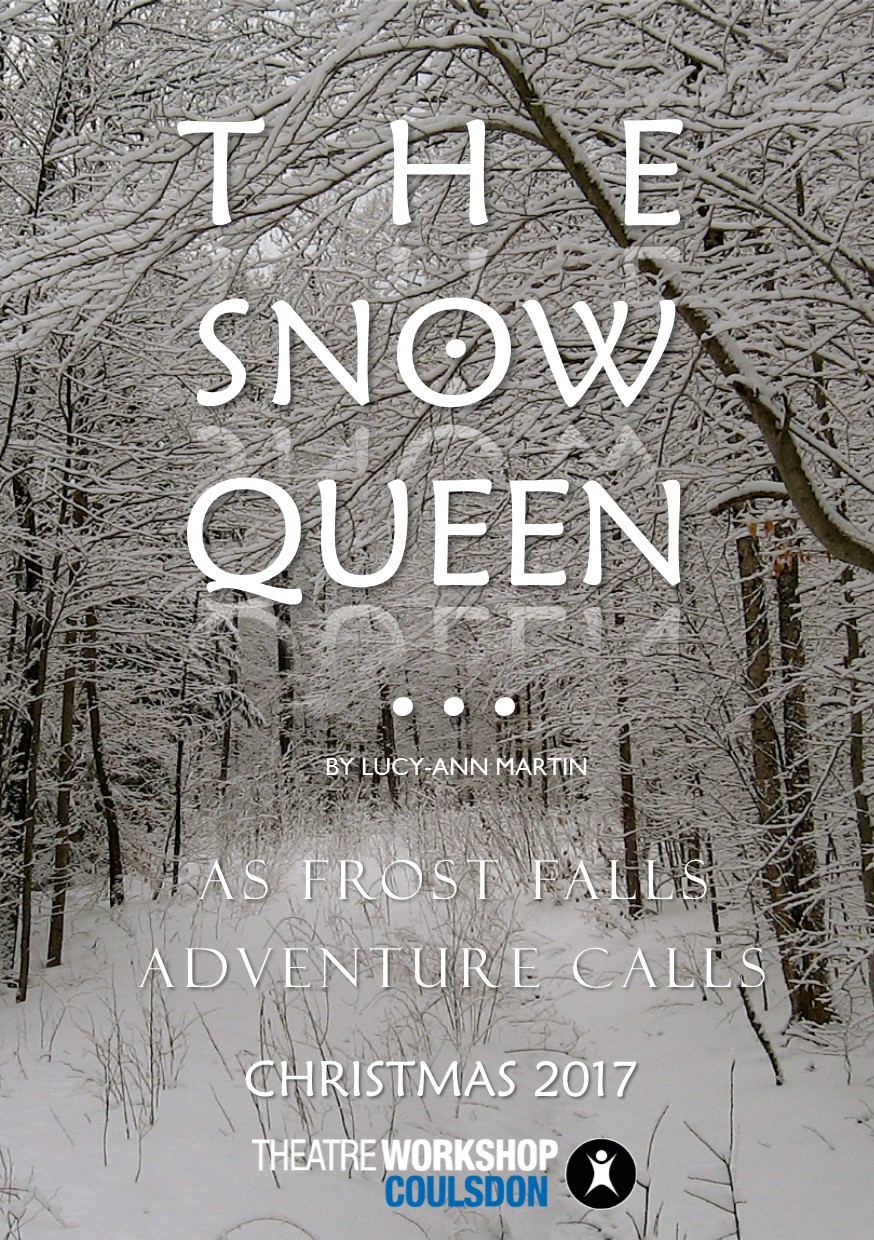 Inspired by the classic Hans Christian Andersen story, a wintery journey of friendship and courage awaits you this December.
The world is full of magic. But the Snow Queen, together with her scheming companion Jack Frost, cover the land in ice and snow, snatching children and spiriting them away to her palace made of ice far in the North.
Best friends Gerda and Kai spend their days in their rose garden listening, unbelieving, to the tales of the wicked Queen, until one day Kai disappears.
In a new play by Lucy-Ann Martin, through robber's lairs, enchanted gardens, and royal cities, we follow Gerda as she bravely ventures into the icy Northlands to rescue her friend.
Come and see our imagining of the timeless tale that inspired Disney's 'Frozen'.
Performed at Coulsdon Community Centre, Barrie Close, Chipstead Valley Road, Coulsdon.
Saturday 9th, Thursday 14th, Friday 15th and Saturday 16th December at 8pm,
with 3pm matinees on Sunday 10th, Saturday 16th and Sunday 17th December.
If you'd like to take part in this production, then please come along to our open auditions. They will take place on Monday 11th September and Wednesday 13th September in the Jubilee Hall at Coulsdon Community Centre from 8pm. They're quite informal and you don't need to learn any special audition piece. Just turn up with talent and enthusiasm and join in as we read through the play together.