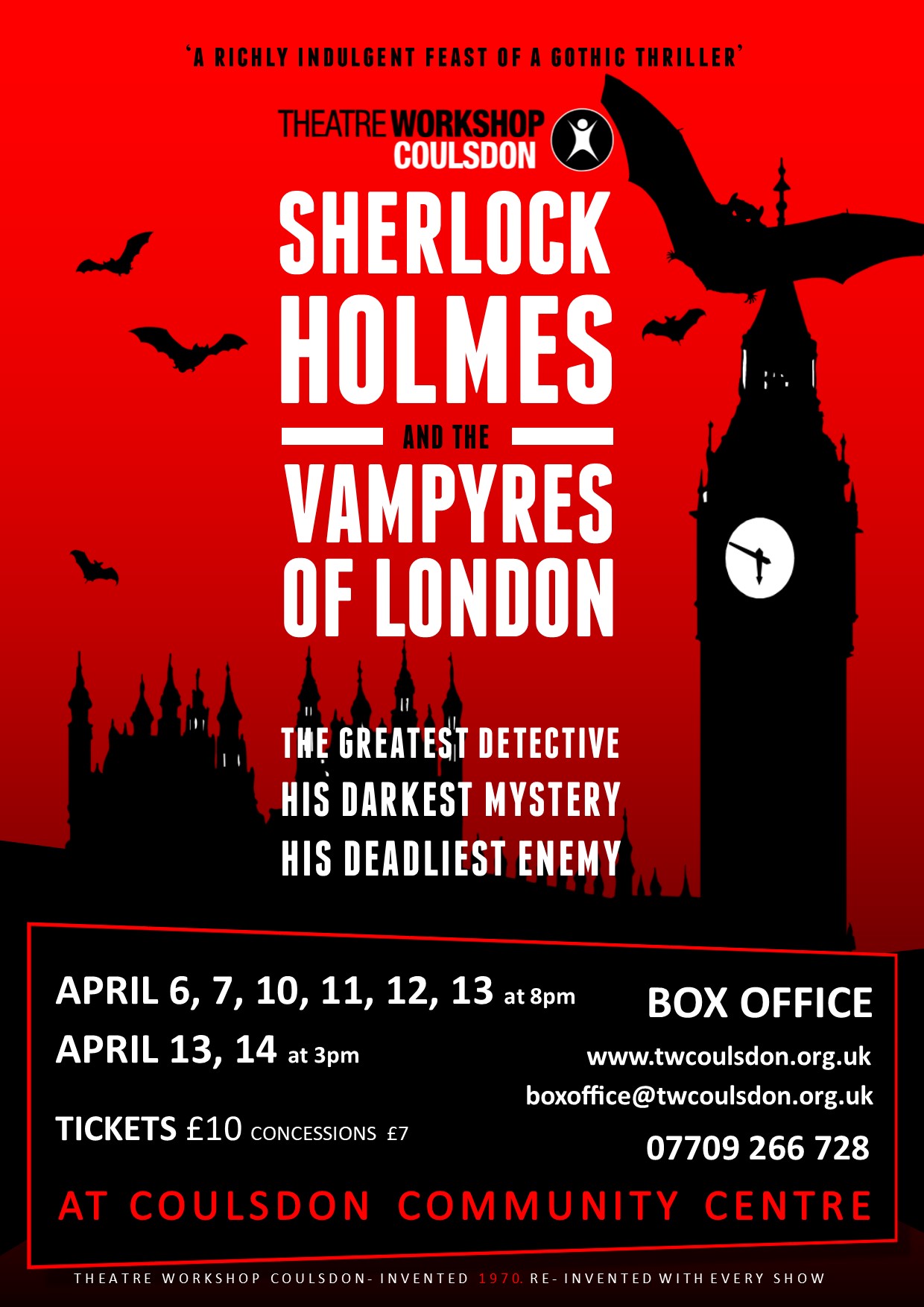 This Spring – a thrilling homage to late Victorian gothic, and an epic clash of fictional titans to relish.
London 1887. When the mortal remains of a young aristocrat vanish in the dead of night from Brompton Necropolis, Sherlock Holmes is no sooner asked to investigate than a second mystery presents itself – a beautiful heiress afflicted by unaccountable night terrors; her vitality slipping away.
As these two strange cases resolve into one, Holmes and his steadfast companion, Dr. John Watson, are plunged into a hidden London of grave-robbing grotesques, murderous Szgany gypsies, and demonic possession that obscures a diabolical conspiracy to overthrow the Crown itself.
Theatre Workshop Coulsdon's ripping homage to late Victorian gothic pits two of fiction's most enduring characters against each other. Sherlock Holmes: arch-rationalist and dogged embodiment of British pluck and all-round brilliance, versus Dracula: carnal epitome of untrammeled lust – evil, hypersexualized, and downright foreign.
But in the fog-shrouded metropolis where nothing is what it seems, which colossus of literary legend will triumph in this savage, epochal battle of wits?
Note: this play contains (a very small amount of) serious swearing! Not suitable for younger children.